The peer reviewed MATBUD'2023 conference papers are published in the Open Access journal MDPI Material Proceedings dedicated to archiving online conference proceedings. 
 Click below to be redirected to the Conference Proceedings
https://www.mdpi.com/2673-4605/13/1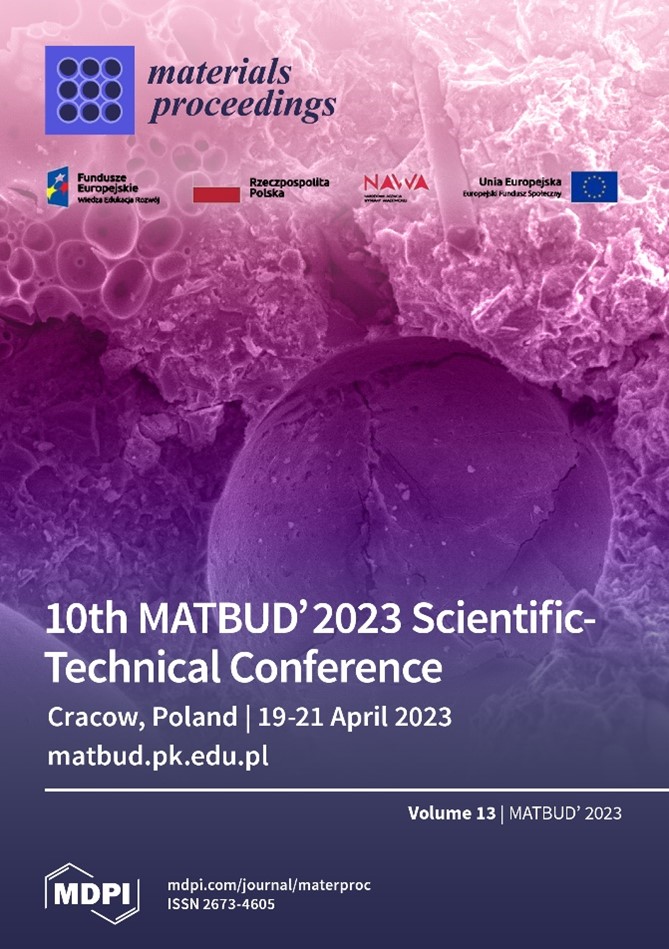 All published papers will be identified, like any journal article, by authorship, title, and all relevant metadata for indexing and abstracting (DOI number) enabling cross-referencing.
Moreover, all published papers will be indexed in main databases and submitted for indexation in Web of Science and Scopus database, similarly to successful MATBUD'2015, MATBUD'2018 and MATBUD'2020 editions.
Each conference paper has undergone a review process by 2 reviewers. Reviews were conducted by expert referees to the professional and scientific standards expected of a proceedings journal. Additionally, all submissions were reviewed for linguistic correctness and formatting by one of the volume editors prior the peer review.